Yo-kai are invading and you'll get a chance to hang out with them!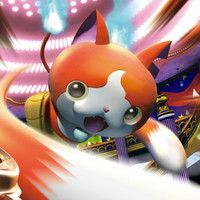 Yo-kai Watch is headed back to Universal Studios Japan in Osaka this summer, and there's a ton of Yo-kai-related activities attendees will be able to participate in. The attractions, collectively known as "Universal Yo-kai Watch Festival," will feature everything from "real" Yo-kai searches to themed cafes.
The attraction Yo-kai Watch: The Real will have an updated American-styled look to take place in the new games coming out: Sushi and Tempura, and visitors will be given a Yo-kai Pad, Yo-kai Lens, and Yo-kai Watch to "find" hidden Yo-Kai throughout the attraction. Then, in Yo-kai Exercise: The Real, visitors can dance along with Yo-kai. At the Yo-kai Studio Stars Restaurant, there are several Western dishes prepared and served by Yo-kai like Whisper.
It looks like an absolutely awesome time for Yo-kai fans, especially since the cakes themselves look delicious. The attractions begin on July 1 and run through September 4.
[via Anime News Network]
-------
Fueled by horror, rainbow-sugar-pixel-rushes, and video games, Brittany is a freelancer who thrives on surrealism and ultraviolence. Follow her on Twitter @MolotovCupcake and check out her portfolio for more.