Tickets will go on sale in early June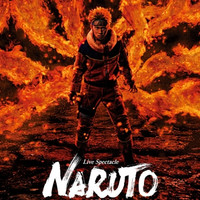 The official website for Live Spectacle Naruto, the stage play adaptation of Masashi Kishimoto's internationally popular action manga series, has announced the schedule for its Chinese tour that will be held in six cities from October to December of this year. It was already performed in Macau, Malaysia and Singapore in May to June in 2015.
Except the Shanghai show, Seiya Motoki (Kiyosumi Sengoku in The Prince of Tennis Musical 2nd season) will play the protagonist Naruto Uzumaki instead of the original cast Koudai Matsuoka. Tickets for the Chinese tour will go on sale in early June.
"Live Spectacle Naruto" Chinese tour schedule:
October 22-30: Shanghai
November 4-6: Hangzhou
November 11-13: Beijing
December 2-4: Changsha
December 9-11: Guangzhou
December 16-18: Shenzhen
Chinese tour main visual
Seiya Motoki as Naruto Uzumaki
---
Before the Chinese tour, the stage play's second run is scheduled to be performed at Umeda Arts Theater
in Osaka from July 30 to August 7, then at AiiA 2.5 Theater Tokyo from August 13 to 28. General sales of
the tickets for the two shows in Japan will begin this Sunday, May 29.
New main visual for the second run
CM for the first run featuring the image song by FLOW
CM for the DVD
Source: "Live Spectacle Naruto" official website
(c) Masashi Kishimot Scott/Shueisha
(c) Live Spectacle "Naruto" Production Committee 2015