New single and 1st full album will be released next month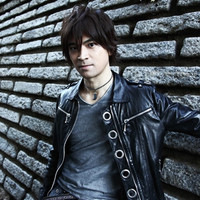 45-year-old manga artist Takeshi Konomi, best known for his long-running The Prince of Tennis series, has announced on his official Twitter that he will hold a charity event titled "Konomi Takeshi☆Surprise LIVE ~Hitori Tenipuchi Festa~" for the Kumamoto Earthquake victims on June 26. He is scheduled to perform seven times in the day. More details including its location will be announced next week. The two earthquakes hit the Kumamoto region on April 14 and 16, and over 8,000 people are still forced to live in shelters.
While working on the tennis manga series for over 15 years, Konomi has also been known as "Happy Media Creator," providing character songs for the manga/anime franchise. In November 2015, he signed a performer contract with Shueisha and became the publisher's only one exclusive performing artist. His new single "Kanashiine... Kimi ga Chikasugite (It's sad... You are too close)" is scheduled to be released on June 15, then his 1st full album "Konomi Takeshi☆Surprise LIVE ~Hitori Tenipuri Festa~"
will follow on June 22.
【緊急告知】
6月26日(日)にチャリティーイベント『許斐剛☆サプライズLive~一人テニプチフェスタ~』をやらせて戴きます( •̀ᴗ•́ )و ̑̑
1日限定7公演を予定☆

熊本の被災地へ届けテニプリの輪( ੭*ˊᵕˋ)੭ミンナキテネ♪
更なる詳細は来週まで待ってね**.

— 許斐剛 (@konomi_takeshi) 2016年5月27日
Takeshi Konomi artist photo
"Kanashiine... Kimi ga Chikasugite" CD+DVD edition
CD-only regular edition
via: Comic Natalie