The latest addition to the "Shin Megami Tensei" universe looks menacing and awesome!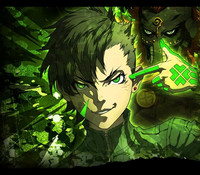 Atlus's upcoming Shin Megami Tensei IV: Apocalypse is releasing later this year with its own set of awesome retailer-exclusive DLC bonuses, and it's got a new trailer to boot!
There's also images of each of the DLC you'll get from each retailer, such as the Power Suit from GameStop, the Prime Suit from Amazon, and the Retail Hero suit from Best Buy.
The game itself is out summer 2016 in North America for 3DS.
[via Siliconera]
-------
Fueled by horror, rainbow-sugar-pixel-rushes, and video games, Brittany is a freelancer who thrives on surrealism and ultraviolence. Follow her on Twitter @MolotovCupcake and check out her portfolio for more.