PS: Crunchyroll is not changing!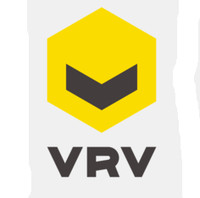 Hello everyone! Just now at E3, our parent company, Ellation, made some huge announcements, and the Crunchyroll team are here to share in the excitement and answer any questions you may have!




Today, Ellation announced VRV, a new video experience bringing the best of anime, animation, gaming, comedy, fantasy, and technology to fans in one unified environment. We know you love great anime, but if you're interested in shows like Bravest Warriors, RWBY, Cyanide and Happiness, and Bee and Puppy Cat, you'll be in love with VRV. The app will launch later this year, and we're proud to say that, in addition to the Crunchyroll you know and love now, we'll also be available as one of the channels available on VRV!




In addition to Crunchyroll, VRV will be home to Cartoon Hangover, Rooster Teeth, Seeso, Nerdist Alpha, and Geek & Sundry Alpha, with other channels to be announced in the coming months. Like with us, you can watch for free via an ad-supported model, but if you want the complete experience, VRV will have a premium version, whether you want everything the service has to offer, or just your favorite channels a la carte.




We couldn't be more excited to have Crunchyroll reach new audiences that may be interested in the other exclusive content that VRV has to offer, but wouldn't necessarily download a whole app dedicated to anime. That said, this is all-upside for the current Crunchyroll community: Crunchyroll is not changing ~




Crunchyroll will remain a standalone service and all of its content will remain accessible through our platform in perpetuity. Subscribers can either access our anime through Crunchyroll, like you do now, or through VRV.

VRV FAQ

How will this affect Crunchyroll?
Crunchyroll will become a channel on VRV in addition to its current standalone service. It's like how you can subscribe to HBO NOW, or add HBO onto your cable package.

What devices will VRV be made available on?
VRV will be available on web, mobile, and living room devices. Microsoft serves as a device partner, with VRV available across Xbox at launch.

How much will the service cost?
Final pricing will be announced at a later date, but VRV viewers will have the option to subscribe to the full, premium offerings á la carte or multiple channels at greater value.

Will a free version be available?
Yes. VRV will have both a free subscription where users can view ad-supported content, and a paid premium subscription where all content is ad-free.

What channels will be available on VRV?
Crunchyroll, Cartoon Hangover, Rooster Teeth, Seeso, Nerdist Alpha, and Geek & Sundry Alpha will all be available across VRV, with additional premium channels available at launch.

Will any content be exclusive to VRV?
Yes. VRV will feature some content that is exclusive to our platform, for example Cartoon Hangover will be available exclusively on VRV. What content is given to VRV exclusively will be determined by each individual content provider.

Why can't I access the VRV site?
VRV.co is only available in the US at this time.
Crunchyroll staff will be answering any questions you have over at the Site News thread (click to see), and wow are they eager to see what you think!