Diamo uno sguardo a Stone Ocean and Steel Ball Run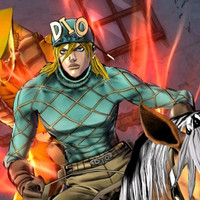 Due nuovi video introduttivi alla modalità storia di JoJo's Bizarre Adventure: Eyes of Heaven sono disponibili sul canale ufficiale di Bandai Namco. Il gioco sarà disponibile su Playstation 4 in Nord America il 28 giugno e in Europa il 1° luglio. In Europa sarà possibile acquistare anche la copia fisica con tutti i DLC compresi, mentre in Nord America sarà disponibile solo tramite download.
Stone Ocean
Steel Ball Run
Ricordiamo che in Italia il manga originale di Hirohiko Araki è edito da Star Comics con il titolo Le Bizzarre Avventure di Jojo, mentre la serie anime è disponibile completa e con sottotitoli in italiano su Crunchyroll. La nuova stagione Diamond is Unbreakable è diffusa in contemporanea con il Giappone.

Fonte: Gematsu.