Starts 7/2 at 9:00am PT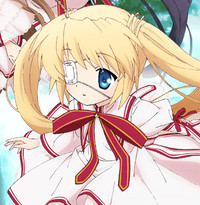 New streaming anime announcement s continue to spiral out of Crunchyroll, and the latest of the bunch is Rewrite, 8-Bit studio's adaptation of the supernatural romance visual novel.
Rewrite launches Sunday, July 2 at 10:00am PT for Crunchyroll members in the following territories: North America, Central America, South America, United Kingdom, Ireland, Australia, New Zealand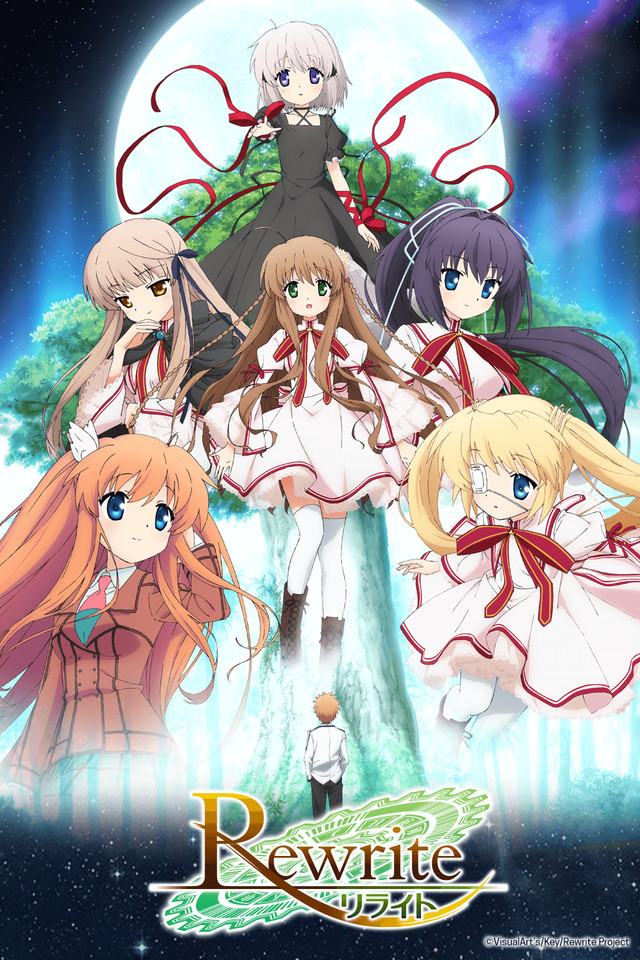 About Rewrite
Green City Kazamatsuri is a city built on the ideal of a harmonious relationship between civilization and environment. It's where Tennoji Kotaro lives a quiet life with Kanbe Kotori, Yoshino Haruhiko, and his other friends. However, the peaceful Kazamatsuri will soon be faced with its annual commotion, the Harvest Festa at the turn of the year.

It's an event that is much like a massive school festival, and Kotaro decides to head out to research topics for his articles. It's an easy decision for him, because the town is filled with rumors about unidentified creature sightings and various other occult occurrences. At the same time, strange things


start happening to Kotaro himself. He goes to Senri Akane, the president of the school's Occult Research Club, and asks her for help. And then, he drags his friends into his mess and begins investigating all of these events.


To Kotaro, this is supposed to be just a little adventure of sorts. All he wants is to live his life having fun with his friends. But he is yet to realize that this will lead him on a quest to figure out the "truth" that nobody is aware of.
Cast
Kotarou Tennouji: Masakazu Morita

Kotori Kanbe: Chiwa Saitō

Chihaya Ohtori: Saya Shinomiya

Akane Senri: Eri Kitamura

Sizuru Nakatsu: Keiko Suzuki

Lucia Konohana: Risa Asaki

Kagari: Kana Hanazawa
Staff includes:
Original: Key / Visual Arts
Series Director: Tensho(KinMoza, The Fruit of Grisaia)
Composition and Screenplay: Romeo Tanaka ("CROSS † CHANNEL" scenario, Humanity Has Declined), Kai (Visual Arts) ( Grim Reaper Kyou, CLANNAD)
Original Character Design:Itaru Hinoue (Key / Visual Arts) ("Little Busters!", "CLANNAD" original, original, etc.)
Character design: Masayuki Nonaka ("Hello !! golden mosaic" chief animation director, "The Fruit of Grisaia" main animator)
Art Setting: Yoshinori Shiozawa
Art Director: Kazuhiro Inoue (KUSANAGI)
Color design: Tomomi Murakami
Director of Photography: Katsuhito Ogawa (chiptune)
CGI Director: Masato Takahashi (chiptune)
Editing: Mutsumi Takemiya
Music: Shinji Orito, Maiko Iuchi, Soushi Hosoi, Ryo Mizutsuki, Jun Maeda
Music Production: Visual Arts
Sound Production: Magic Capsule

Animation Production: 8-Bit ("IS <Infinite Stratos>", "The Fruit of Grisaia")
Patrick Macias is editor in chief of Crunchyroll News & Otaku USA magazine.
He is also the writer of HYPERSONIC music club, Paranoia Girls, & PARK Harajuku: Crisis Team!