Starts 7/9 at 9:30am PST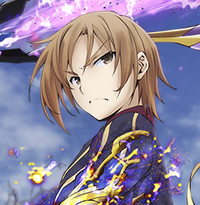 Hark! Here's word of another new anime title coming to you shortly from Crunchyroll! Qualidea Code, a new cross-media franchise featuring animation by A-1 Pictures created by the three-member unit Speakeasy, consisting of three famous light novel writers: Sou Sagara (The "Hentai" Prince and the Stony Cat.), Koushi Tachibana (Date A Live) and Wataru Watari (My Teen Romantic Comedy SNAFU), is set to begins streaming soon.
Qualidea Code launches Saturday, July 9 at 9:30am PST for Crunchyroll members in the following territories: North America, Central America, South America, United Kingdom, Ireland, Australia, New Zealand
About Qualidea Code
This is a world where humanity is always at war with the Unknown.
The kids who were evacuated to a cold sleep facility during the initial invasion decades ago wake up from their slumber to find that they'd manifested superpowers called the "World."
To protect Japan from the Unknowns appearing from the Tokyo Bay, these kids would start their own battles at the defensive strongholds of Tokyo, Kanagawa, and Chiba.
Main voice cast:
Kanagawa Camp:
Maihime Tenkawa: Aoi Yuuki (Madoka Kaname in Puella Magi Madoka Magica)
Hotaru Rindo: Ayaka Fukuhara (Rin Shibuya in The [email protected] Cinderella Girls)
Tokyo Camp:
Ichiya Suzaku: Souma Saito (Tastumi in Akame ga KILL!)
Canaria Utara: Yui Ishikaya (Mikasa Ackerman in Attack on Titan)
Chiba Camp:
Kasumi Chigusa: Yuuma Uchida (Ein Dalton in Mobile Suit Gundam: Iron-Blooded Orphans)
Asuha Chigusa: Chika Anzai (Chaika Trabant in Chaika - The Coffin Princess)
Main Staff:
Original Story: Speakeasy (Sou Sagara, Koushi Tachibana, Wataru Watari)/Marvelous
Director: Kenichi Kawamura (SoniAni: Super Sonico The Animation)
Scripts: Speakeasy
Original Character Design: MatsuRyu
Anime Character Design: Hisayuki Tabata (Yuyushiki, Fate/stay night [Unlimited Blade Works])
Music: Taku Iwasaki (Gatchaman Crowds, Noragami)
Anime Production: A-1 Pictures
Production: Qualidea Code Production Committee
Patrick Macias is editor in chief of Crunchyroll News & Otaku USA magazine.
He is also the writer of HYPERSONIC music club, Paranoia Girls, & PARK Harajuku: Crisis Team!