Starts 7/6 at 9:30am PT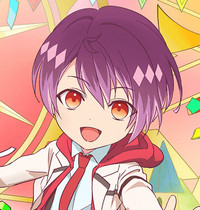 Like a bolt out of the blue, new announcements continue to issue forth from Crunchyroll, and the next one of the day is OZMAFIA!!, a spin-off anime that focuses on the school life of characters from the OZMAFIA!! PC game.
OZMAFIA!! launches Wednesday July 6 at 9:30am PT for Crunchyroll members worldwide except Japan, China, Hong Kong, Macau and Taiwan
About OZMAFIA!!
OZMAFIA!! was originally released as a PC game for all ages (recommended for 15 years old and over) in June 2013, then its PS Vita edition (CERO rating: C) titled "OZMAFIA!! -vivace-" followed in February 2015. The story of the game centers on an amnesia girl named Fuka. When wandering in a strange town, she is suddenly hunted by unknown attackers. She is rescued by the OZ family, one of the mafia groups ruling the town. The OZMAFIA!! spin-off TV anime, however, focuses on school life of the four main boys set in OZ Academy. The main heroine of the game Fuka is not expected to appear.
The TV anime adaptation is animated by Creators in Pack (Miritari!, Hacka Doll the Animation). Hisayoshi Hirasawa (Ojisan to Marshmallow) serves as the supervising director, alongside series composition writer Yuumasu (The [email protected] Million Live!) and anime character designer/chief animation director Sonoka Kuroiwa (Dance with Devils episode animation director).
Patrick Macias is editor in chief of Crunchyroll News & Otaku USA magazine.
He is also the writer of HYPERSONIC music club, Paranoia Girls, & PARK Harajuku: Crisis Team!