Anime planned for 2-17-2017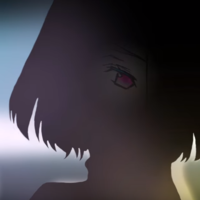 Last weekend, Anime Expo offered a look at THE NEXT, a new project from anime creator/director/writer/mecha designer Shoji Kawamori (Macross, Aquarion, Vision of Escaflowne) planned for a 2017-2018 anime production. After its event presentation, a teaser was posted online.
Destruction, Destruction, Destruction and—Creation!
Exceptionally cool and intensely hot!
A breaking-the-limit hybrid action story!
The journey to end war using songs instead of weapons which I depicted in "The Super Dimension Fortress MACROSS," the mind control and AI losing control which I depicted in "MACROSS Plus," the relation between human and destiny which I depicted in "The Vision of Escaflowne," the tie between heart, body and soul which I depicted in "Aquarion" series, and the aggregate of life form and the emotional link with the earth which I depicted in "MACROSS Frontier"...
When I worked on these works, the depicted themes were pies in the air, but now they have gradually become realty in realistic shapes.
AI has been widely used in our daily life, and autonomous cars will become more common in a few years. Humanoid robots are not rare anymore, and prolonging life by using biotechnology is no longer a pipe dream.
The boundary between developed technologies and human beings is becoming obscure, and the time when we have to seek the meaning of mankind's existence is coming before long.
What are Human Beings—?
Joy, Anger, Sorrow, Feeling, and Love. What is the power of "Emotion" that distinguishes human and machines?
What I want to depict in this work is the potential humans have. The rapid biological evolution, just like "Cambrian Explosion," is caused by one incident. This incident turns into the genesis of a new jostle for supremacy. The influence of the evolution goes beyond biological framework and spreads to various kinds of materials and technologies. The era of massive evolution involving diverse existences, such as human, machines and biotechnologies, is coming.
Who is going to survive? Human, or other existence—
The main characters who are forced to be involved with a war for existence of species grope for ways to survive by crossing the boundaries of differences in ideas and species. Since they live in such a hard time, the real potential humans have might reveal. I want to pin such hope in the story.
Organic compounds and inorganic compounds, light and darkness, life and death… The intersection of two completely opposite elements often prompts signs of new potentials. I am going to challenge to create a piece of entertainment that no one has ever seen by combining the "coolest" forefront technologies and the drive of human's burning souls, just like how the species evolved.
Shoji Kawamori June 30th, 2016.
------
Scott Green is editor and reporter for anime and manga at geek entertainment site Ain't It Cool News. Follow him on Twitter at @aicnanime.