Two-member unit's 4th single "Paradisus-Paradoxum" hits stores August 24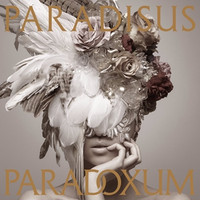 Kadokawa's official anime YouTube channel has posted a 90-second music video of "Paradisus-Paradoxum," the fourth single of [email protected]'s contemporary creative unit MYTH & ROID (pronounced as Miss Android) featuring vocalist Mayu. The song has been used as the second OP theme for the ongoing TV anime Re:ZERO -Starting Life in Another World- since its 14th episode aired on July 3. The CD single also including the 14th episode's insert song "theater D" will be available on August 24.
The unit's previous third single song "STYX HELIX" was featured as the anime's first ED theme from its first to 12th episode. The White Fox-produced TV anime Re:ZERO -Starting Life in Another World- is now available to Crunchyroll Members worldwide excluding Asia.
"Paradisus-Paradoxum" short MV
CD jacket photo
Artist photo
"STYX HELIX" short MV
CD jacket
Source: MYTH & ROID official website
© 2015 F.M.F Inc,All rights reserved.