Starts tomorrow. Fri/8 at 11:30am PT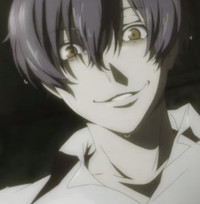 Previously announced during the Crunchyroll Summer ROLLOUT special, we finally have launch date and regions for 91 Days, an original crime drama anime directed by Hiro Kaburaki and featuring animation by Shuka.
91 Days launches Friday, July 8th at 11:30am PT for Crunchyroll members worldwide except for Asia.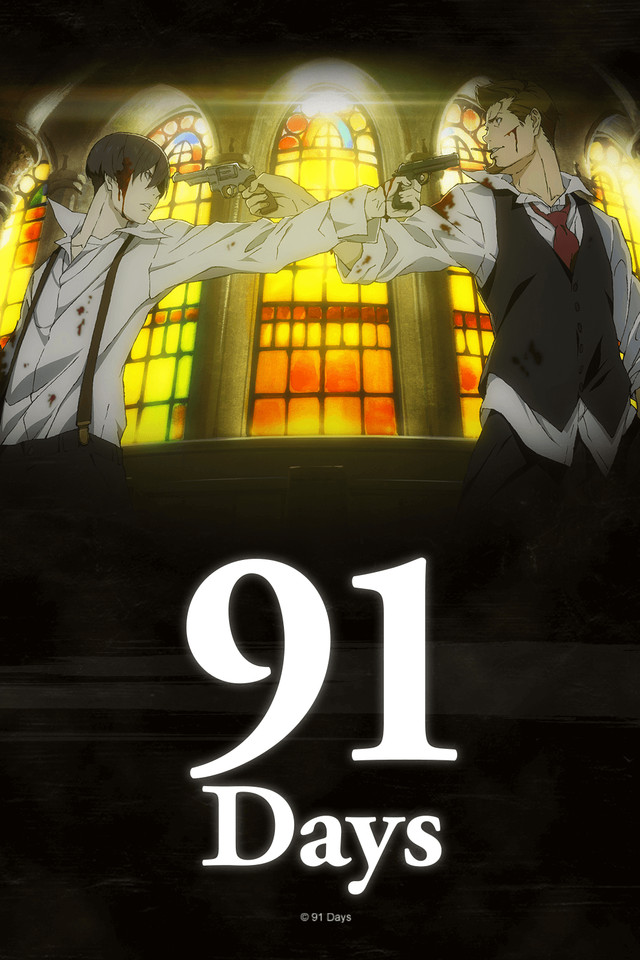 About 91 Days
During Prohibition, the law held no power and the mafia ruled the town. The story takes place in Lawless, a town thriving on black market sales of illicitly brewed liquor. Avilio returns to Lawless after some time away, following the murder of his family in a mafia dispute there. One day, Avilio receives a letter from a mysterious sender, prompting him to return to Lawless for revenge. He then infiltrates the Vanetti family, the ones responsible for his family's murder, and sets about befriending the don's son, Nero, to set his vengeance in motion. Killing brings more killing, and revenge spawns more revenge. How will the 91-day story of these men guided by a tragic fate end?
Cast includes
Takashi Kondō as Avilio. Avilio's real name is Angelo la Cuza, and he bears a burning hatred for the Vanetti Family, who murdered his parents and his younger brother. Avilio fled and went into hiding, but after an absence of 7 years, he receives a letter that spurs him to return to the city called "Lawless".
Takuya Eguchi as Nero, the son of the Don Vincente, head of the Vanetti Family. Nero has a bright and cheerful personality, and family is the most important thing to him. While he feels a strong sense of duty and is generally kind to his subordinates, he shows no mercy to traitors. Nero is one of Avilio's primary targets in Avilio's quest for revenge.
Daisuke Ono as Vanno, Nero's subordinate and best friend. Vanno is loyal but quick to anger, and he's willing to fight for the sake of his friends.
Soma Saito as Corteo. Corteo was Avilio's best friend when they were children. Corteo grew up in a poor family, and he now makes his living by brewing bootleg alcohol. Although he has a timid personality, Corteo hates the Mafia and resents their presence in "Lawless".
Kenjiro Tsuda as Fango, a caporegime in the Orco Family, a rival Mafia clan that bears a grudge against the Vanetti Family. Fango's personality is daring and deranged.
Kōtarō Nishiyama as Frate, Nero's younger brother. Frate believes that following the will of the Galassia Family will secure the safety and security of the Vanetti Family, so he is especially welcoming to Ronaldo.
Yuichi Nakamura as Ronaldo, the nephew of Don Galassia, the head of a powerful Mafia organization that dominates the Chicago area. Ronaldo married Nero's younger sister, Fio, and became a member of the Vanetti Family.
Takahiro Sakurai as Barbero. Barbero is the chief officer of Nero's subordinates. He has a calm demeanor and good judgment, and often has to restrain the emotional excesses of Nero and Vanno.
And Kazuhiro Yamaji as Vincente, the don of the Vanetti Family. Vincente possesses an overwhelming presence, and he is also the father of Nero and Frate. Vincente is one of Avilio's primary targets in Avilio's quest for revenge.
Patrick Macias is editor in chief of Crunchyroll News & Otaku USA magazine.
He is also the writer of HYPERSONIC music club, Paranoia Girls, & PARK Harajuku: Crisis Team!