Only one week until steam launch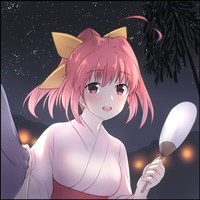 The Kickstarter campaign for the original Muv-Luv visual novel trilogy, which raised $1.2 million of its initial $250,000 goal, is only a week away from the launch of the English version of the mech rom-com, turned far less comedic series. Leading into its Steam arrival, a new project update has presented its English trailer.
The most highly-acclaimed visual novel series of all time arrives on Steam! An interdimensional love story that takes high school romance on a roller-coaster ride through the depths of despair, culminating in a sci-fi grand finale of epic proportions.

Preorder now on Steam! http://store.steampowered.com/app/449...
Also,
All pillowcase designs for Kickstarter are finally done
View more details here (semi-NSFW).
And, the latest update announces Degica Games' first visual novel release, Nurse Love Edition
They say
Check out the Steam Page Here!
Nurse Love Addiction follows Asuka Osachi, a ditzy and easy going girl, who graduates high school and enrolls in Teito Nursing School along with her younger sister, Nao. With their two classmates and teacher, Itsuki, Sakuya, and Kaede, the girls will experience what it means to be an adult... and a nurse.
They'll laugh and cry together as they wade through this confusing time in their lives.
Decide how Asuka and her friends will spend their 3 years at Teito Nursing School!
Features:
- Branching story arcs and multiple endings depending on your choices.
- Bittersweet love between blossoming young ladies.
- Unique and rounded characters.
- Romantic illustrations featuring adolescent girls on their way to adulthood.
- Unexpected and surprising plot points that will keep you reading until the very end.
- The visual novel equivalent of ER: life, love and medicine.
------
Scott Green is editor and reporter for anime and manga at geek entertainment site Ain't It Cool News. Follow him on Twitter at @aicnanime