Their previous issues are available for free till August 9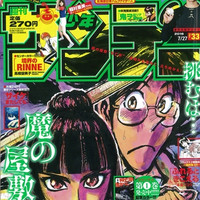 Japanese publisher Shogakukan today starts releasing digital editions of its two manga magazines, Weekly Shonen Sunday and Get the Sun! (Monthly Shonen Sunday), with their latest 33rd and August 2016 issues. The price for both editions of the former is same, 270 yen, while that for the digital edition for the latter is one yen cheaper than its print, 549 yen. The publisher also plans to release the digital edition of its Monthly Sundy GX this fall. To promote the launch, the previous issues of both magazines, Weekly Sunday's 32nd and Monthly Sunday's July 2016, will be available for free till August 9 at digital bookstores.
Sunday is the last one to have its digital edition among the four top-selling weekly shonen manga magazines in Japan: Shueisha's Shonen Jump, Kodansha's Shonen Magazine, and Akita Shoten's Shonen Champion. Jump started its digital release in September 2014, then Magazine and Champion followed in January 2015 and March 2016, respectively. While the print and digital editions of Jump
and Magazine are released simultaneously, only the digital edition of Champion is released five days
later than its print edition.
Weekly Shonen Sunday 33rd and Get the Sun! (Monthly Shonen Sunday) August 2016 issue
via: Oricon Style