Fan club events will be held in Aichi on November 23, in Tokyo on December 10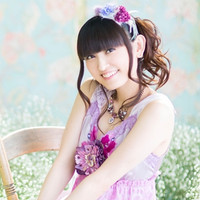 The official website of popular anime voice actress/singer Yukari Tamura announced on July 29 that she will change her agency from the current I'm enterprise to Tokyo-based entertainment content company MAGES.'s artist division Amuleto as of August 1. She has belonged to the former for nine years since January 2007.
Amuleto's parent company MAGES. is a wholly owned subsidiary company of DWANGO, that owns one of the largest video sharing websites, Nico Nico Douga. Other popular anime voice actresses who have joined the agency are: Satomi Akesaka, Akane Kohinata, Asami Sanada, Nanaka Suwa, Eri Sendai, and Rika Matsumoto.
The site also confirmed two fan club events are scheduled to be held at Nagoya Century Hall in Aichi Prefecture on November 23 and at the Ryogoku Kokugikan Sumo Arena in Tokyo on December 10.
Details including ticket information will be revealed in the next 65th issue of her fan club magazine to
be released in August.
In this summer 2016 season, she is voicing Emilia Edelman in Active Raid 2nd season, Amane Ayashiro
in Ange Vierge, Chiyo Yumehara in The Disastrous Life of Saiki K., and Priscilla Barielle in Re:Zero -Starting
Life in Another World-. As reported, her exclusive solo singer contract with King Records was already
expired as of March 20, 2016. Since then there has been no announcement for her future musical activities.
Yukari Tamura
Source: Yukari Tamura official website