New video single "Kishi Kaisei" will be available on August 17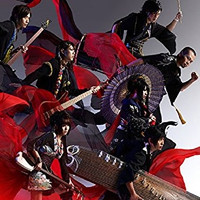 Eight-member Japanese rock band Wagakki Band has been chosen as the theme song performers for TV Tokyo's live broadcast programs of the 2016 Summer Olympics held in Rio de Janeiro, Brazil, from this Friday. Their record company avex has posted a three-minute music video of the theme song "Kishikaisei" (Resuscitation) on its official YouTube channel. The song and the event's support song "Mi.Ra.I" (Future) will be included in their next 3rd video single to be released on August 17, and both songs are also available digitally from today, August 3.
"Kishi Kaisei" MV
テレビ東京系リオ五輪中継テーマソングである"起死回生"のリリースを
発表した和楽器バンド。

先日視聴ページを公開しましたが、もうお聴きになりましたか!?https://t.co/wjJf41IywE pic.twitter.com/YaIBt7LvU0

— 和楽器バンド*WagakkiBand (@WagakkiBand) August 1, 2016
ついに、その起死回生のMVが8/3(日)にYouTubeで公開!!!
同時に、配信も開始いたします!

噂のテレビ東京系リオ五輪中継テーマソングである"起死回生"のMVを見逃すな!!! pic.twitter.com/n9CcfshLpE

— 和楽器バンド*WagakkiBand (@WagakkiBand) August 1, 2016
Artist photo
Source: Waggaki Band official website
©2016 avex music creative. All rights reserved.