With each of these videos it's harder and harder to wait for the game!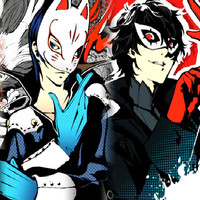 Ready to get a look at what the rest of the Persona 5 cast has to offer in terms of All-Out Attacks? It's that time as Atlus has finally pushed out the rest of the videos for us to salivate over before the game makes its debut next month.
This time around you can ogle the Protagonist's, Makoto's, and Yusuke's All-Out Attack sequences.
Persona 5 is scheduled for release on both PlayStation 4 and PlayStation 3 on September 15 for Japanese gamers and February 14 in North America.
[via Gematsu]
-------
Fueled by horror, rainbow-sugar-pixel-rushes, and video games, Brittany is a freelancer who thrives on surrealism and ultraviolence. Follow her on Twitter @MolotovCupcake and check out her portfolio for more.