Adaptation of Sho Futamata's manga begins this fall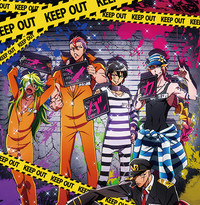 Here's a big announcement made at the Crunchyroll panel at Otakon earlier today: Nanbaka, based on the prison action comedy manga by Sho Futamata (now available on Crunchyroll Manga) will begin streaming this fall!
Gintama's Shinji Takamatsu helms the Satelight (Macross, Symphogear) production with Mitsutaka Hirota (Bakumatsu Rock, Fairy Musketeers) writing the scripts.
There's currently no info beyond the initial announcement, but stay tuned to Crunchyroll News for more details regarding launch date and such!
About Nanbaka
Four men are assigned to Nanba, the world's most formidable prison. Jyugo, a man who attempted to break out of prison and ended up extending his jail time; Uno, a man who likes to gamble with women; Rock, a man who likes to get into fights; and Nico, a man who likes anime. A super exciting action comedy about the daily lives of the prison's inmates and guards.
The cast includes...
Jyugo - Uemura Yuto
Uno - Kakihara Tetsuya
Rock - Shiozaki Ire
Niko - Kobayashi Daiki

Sugoroku Hajime - Seki Tomokazu
Hyakushiki Momoko - Akesaka Satomi
Mitsuru Issei - Kenjiro Tsuda
Kiji Mitsuba - Kimura
Kenshiro Yozakura - Shouma Yamamoto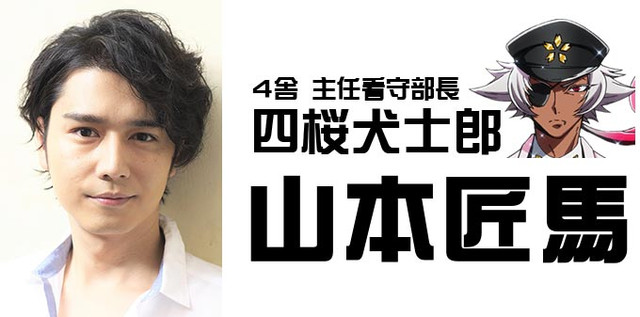 Yamato Godai - Soichiro Hoshi
Yamato Godai - Syunsuke Takeuchi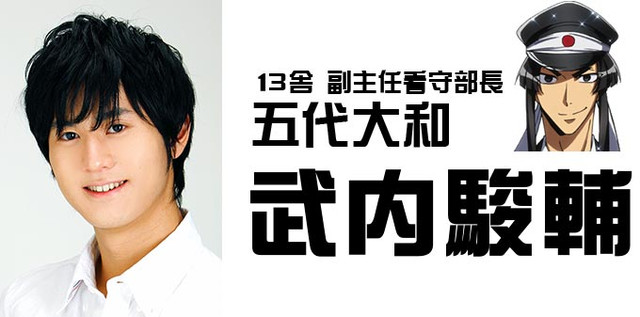 Seitaro Tanabata - Keito Okuyama
Nanbaka PV
Patrick Macias is editor in chief of Crunchyroll News & Otaku USA magazine.
He is also the writer of HYPERSONIC music club, Paranoia Girls, & PARK Harajuku: Crisis Team!