Looks like Sae is coming back after all these years...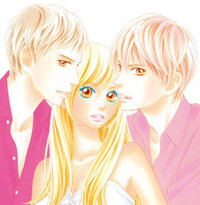 Peach Girl fans, rejoice! It looks like there's going to be a special Peach Girl sequel in the works. Miwa Ueda's excellent drama is getting another series called Peach Girl NEXT, and this continuation of the seminal romantic comedy looks as though it's going to be pretty exciting.
Peach Girl NEXT will debut in the next issue of Kodansha's Be-Love magazine, taking place 10 years after the events of the original Peach Girl. Looks like the indomitable Sae is coming around again as well as Momo, Kairi and Toji. It's going to be absolutely insane if it's anything like the series' past.
Peach Girl is getting a live-action film in Japan in 2017 and should experience a new surge of readers with the sequel making its debut. If you're interested in high drama and hilarious hijinks as well as some truly spiteful "friends," it's definitely a series for you. With over 13 million copies in print of the original manga, it's definitely got a strong fan base.
[via Natalie]
-------
Fueled by horror, rainbow-sugar-pixel-rushes, and video games, Brittany is a freelancer who thrives on surrealism and ultraviolence. Follow her on Twitter @MolotovCupcake and check out her portfolio for more.