First official repress in 30 years follows recent vinyl bootleg releases of OST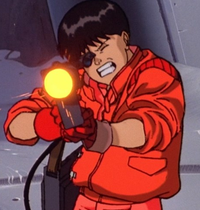 Los Angeles-based record label Milan Records, best known for releasing vinyl editions of highly lauded scores from major Hollywood films has teased on Twitter that it will release the Symphonic Suite Akira edition of the feature film's lauded soundtrack. First released in 1988, with original copies hitting the high three figures, the Symphonic Suite edition mixes dialogue from the film with key moments in the original score, which many fans, including those at Milan Records prefer over the original score,
are you ready? pic.twitter.com/kjQkW7sntG

— Milan Records (@MilanRecLabel) August 24, 2016
More details will be announced in the future, and the release will not be a limited run, according to the label there will be plenty of copies for everyone interested to buy. It looks like 2016 will be a good year for anime vinyl collectors with this and Perfect Blue's soundtrack vinyl release via Tiger Lab. Any readers collect anime OSTs/scores on vinyl?
---
Humberto Saabedra is the Owner of AnimeNews.biz and a part-time recording engineer. He can also be found musing on things at @AnimeNewsdotbiz