Her agency explains, "There has been no sign of recovery."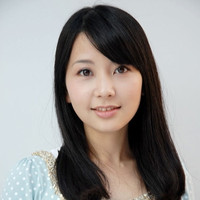 28-year-old anime voice actress Risa Taneda will take hiatus from her activities for a while to take medical treatment for her illness, her agency Office Osawa announced today on September 1. The name of her disease is not revealed. According to the announcement, she has received medical care from before, but because there has been no sign of recovery, she has decided to concentrate on her treatment. The schedule for her return will be announced when it is determined.
She is currently voicing Erina Nakiri in the Shokugeki no Soma second season and Yatorishino Igsem in Alderamin on the Sky, and is already cast as Kisaki Kondo in WWW.WORKING!! to premiere in October 2016, as Aya Komichi in Kin-iro Mosaic: Pretty Days in November 2016, as Françoise Arnoul/003 in the three-part film Cyborg 009 Call of Justice from November to December, and in Hand Shakers in January 2017. So far no announcements for her replacement have been made by the anime's production companies.
Risa Taneda
Source: Office Osawa