The dub team is currently editing Episodes 1 - 15 and will record the remaining sessions this month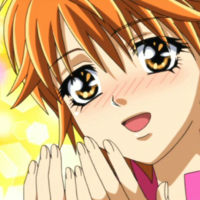 This spring, Pied Piper Inc pulled together a crowdfunding effort in support of a home video release for shoujo anime Skip Beat! successfully concluded, with a grand total of $224,546 raised through 1,646 backers, with $1,646 pledged through PayPal donations, opened after the campaign hit the $185,000 stretch goal for the Blu-Ray release.
This week, they announced a chance for existing backers to upgrade or add-on, and a chance for new backers to get on board.
They explain
I have done a lot of soul searching about whether or not it is fair to accept new backers, and on what terms. After all, you were the ones who saved this campaign in our time of crisis and put down your cold, hard cash MONTHS ago.
My conclusion: I think we all win with new backers, because the funds will give added support to the dub team (which they absolutely deserve!) and enable VERY exciting upgrades to the dub (still in the approvals process)! Please share the Backerkit link with folks who missed the Kickstarter campaign!
Also, the following perks are exclusive for Kickstarter backers:
Digital download rewards - Wallpaper, Dub Behind the Scenes digital booklet, Dub Behind the Scenes video updates
$10+ tiers - name included in the Backers Wall
$100+ tiers - name included in the Special Thanks credit roll on the DVD/Blu-ray and also Special Thanks printed insert
$100+ tiers - exclusive merchandise item
Exclusive pricing on the Satin Baseball Jacket add-on and Poster Signed by the Dub Team
And of course, the crazy ride we've been through together!!!
New backers can order at https://skipbeat.backerkit.com/hosted_preorders
Cast for the new dub includes includes
The dub team is currently editing Episodes 1 - 15 and will record the remaining sessions this month and additional sessions with Caitlin Glass through early October.
This month, the will begin releasing the full-length cast/crew interviews for Kickstarter backers. Edited versions will be featured as DVD/BD extras.

------
Scott Green is editor and reporter for anime and manga at geek entertainment site Ain't It Cool News. Follow him on Twitter at @aicnanime.