Digitized four members fight to survive zombie attacks in Raccoon City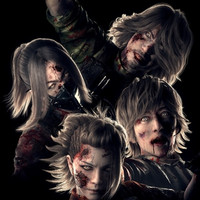 The official website for four-member Japanese rock band L'Arc-en-Ciel announced yesterday that they had already finished recording their new song "Don't be Afraid" and its full-digitized 360° music video titled "Don't be Afraid -Biohazard x L'Arc-en-Ciel on PlayStation VR-" will be available on PlayStation VR in the middle of this November. This is their first song in 12 months since their 40th single "Wings Flap" released in December 2015.
This is a collaboration project between Capcom's Biohazard (Resident Evil in the west) game franchise that celebrates its 20th anniversary and the band that marks its 25th.
The 3DCG MV will feature the four band members who have to fight to survive zombie attacks in Raccoon City. The members are digitized by photo scan and motion capture systems. PlayStation VR, the virtual reality headset for PS4 console is set for a release on October 13, and a trial edition of the MV
will be available on the same day via the PlayStation Store.
Main visuals
ラルクがゾンビ化!新曲MVで「バイオハザード」とVRコラボ https://t.co/C5ZTh0Llxa #larcenciel pic.twitter.com/bSvkF7Uqr2

— 音楽ナタリー (@natalie_mu) September 13, 2016
via: Music Natalie
© 2016 Ki/oon Music
© CAPCOM CO., LTD.
© Sony Interactive Entertainment Inc.