First part of the trilogy will open in Japan on November 25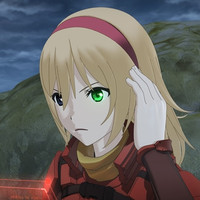 The official website for the three-part new 3DCG film project Cyborg 009 Call of Justice today released a 90-second full trailer introducing the voices and action of the nine cyborg soldiers, accompanied with its OP theme song "A.I. am Human" performed by four-member Japanese rock band MONKEY MAJIK. They also provide the ED song "Is this love?" for the film.
Trailer
MONKEY MAJIK
---
The first part of Cyborg 009 Call of Justice will open on November 25, 2016, then the second and third will
follow on December 2 and December 9, respectively. Each part will be screened for a limited time of two weeks.
Kohdai Kakimoto, who recently joined Arpeggio of Blue Steel -Ars Nova- as an assistant director, makes his
directorial debut. The new anime characters are designed by Masatsugu Saito (Expelled From Paradise, Ninja
Slayer From Animation), Signal-MD (Hirunehime) and OLM Digital (Yo-Kai Watch, Beyblade Burst) work on
anime production.
Main Voice Cast:
009/Joe Shimamura: Keisuke Koumoto (Akihiko Beppu in Cute High Earth Defense Club LOVE! LOVE!)
003/Françoise Arnoul: Risa Taneda (Erina Nakiri in Shokugeki no Soma)
001/Ivan Whisky: Misato Fukuen (Miyuki Hoshizora/Cure Happy in Smile PreCure!)
002/Jet Link: Takuya Sato (Yu Kanda in D.Gray-man Hallow)
004/Albert Heinrich: Satoshi Hino (Kineshi Hairo in The Disastrous Life of Saiki K.)
005/Geronimo Jr.: Kenji Nomura (Yujiro Hanma in Grappler Baki)
006/Chang Changku: Mitsuaki Madono (Close in Go! Princess PreCure)
007/Great Britain: Setsuji Sato (Kosuke Holmes Akechi in Lupin The Third Part 4)
008/Pyunma: Haruki Ishiya (Shuichi Tsukamoto in Sound! Euphonium)
Poster visual
Source: "Cyborg 009 Call of Justice" official website
© "CYBORG 009" Production Committee