November 17-19, 2017 at the Javits Center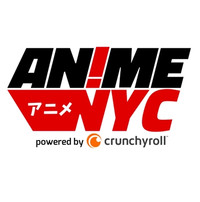 Mark your calendars for mid-November next year, because that's when the all-new Anime NYC Convention debuts in New York City! Read below for more information about this new event, which is powered by… Crunchyroll!
Some highlights from today's press release…
The first Anime NYC will take place November 17-19, 2017 in Midtown Manhattan's Javits Center and bring fans together with guests from Japan and publishers across America. Anime NYC will be presented by anime streaming portal Crunchyroll and built with the support of industry partners Funimation, VIZ Media, and Kinokuniya Bookstore.
So exactly how is Crunchyroll involved?
Crunchyroll… will present premiere screenings and special guests throughout Anime NYC, and Crunchyroll Premium Members can expect exclusive benefits at the event. Attendees overall will enjoy appearances by some of the biggest creators in Japan, extensive screenings, robust panel sessions, and features from anime, manga, and cosplay to Japanese toys, games, food, and fashion from brands across the Japanese pop culture spectrum, headlined by Funimation, VIZ Media, and Kinokuniya Bookstore.
Anime NYC tickets and details will be released this November, and fans looking to learn more can sign up for the Anime NYC newsletter at animenyc.com and follow the event on Facebook and Twitter .
SEE YOU AT THE CONVENTION!