Ports of life-simulation games to be remastered and include legendary canceled English release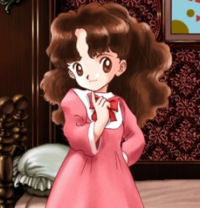 Studio Gainax has teamed up with Korean development house Team CFK to release its Princess Maker life simulatrion franchise on Steam beginning this Fall with the second game. The games themselves are known for mixing RPG elements with life simulation, where each game centers around the player in the role of a wealthy man raising an orphan child (usually a girl) by developing different skills, with the goal of having her become royalty. Gainax and CFK have also stated intentions to make refined versions of the rest of the franchise, according to Dengeki Online.
The second game also has the distinction of being one of the few with a completed official English translation, the release of which was ultimately canceled and the full story behind the ultimately canceled English version makes for good reading on why it was shelved.
via Anime Herald
---
Humberto Saabedra is the Owner of AnimeNews.biz and a part-time recording engineer. He can also be found musing on things at @AnimeNewsdotbiz