"History Maker" will be digitally available on October 7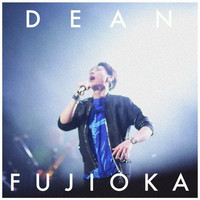 The official website for the figure-skating themed original TV anime Yuri!!! on ICE has posted a 60-second anime clip introducing its OP theme song "History Maker." The English lyric song is written/composed (co-worked with Taro Umebayashi and Taku Matsushiba)/performed by 36-year-old Japanese actor Dean Fujioka, who is best known as Godai Tomoatsu in NHK's 2015 morning drama Asa ga Kita and is cast as Roy Mustang in the upcoming Fullmetal Alchemist live-action film to be released in 2017.
The TV anime is based on an original story created by manga artist Mitsuro Kubo (Moteki) and anime director Sayo Yamamoto (Michiko & Hatchin). Fujioka is hired by the passionate request of Kubo, and this is his first anime theme song work. The song will be digitally available on October 7. The TV anime is set to premiere on TV Asahi on October 5.
「ユーリ!!! on ICE」オープニングテーマを、DEAN FUJIOKAが担当することが決定!!!初公開となる楽曲を使用した新映像も解禁‼https://t.co/UTNyKNnn0y
▶映像はこちら✨https://t.co/xhn5LX8hR7#yurionice pic.twitter.com/RjvwQWC1Hn

— TVアニメ「ユーリ!!! on ICE」 (@yurionice_PR) September 21, 2016
放送情報を解禁!!!
テレビ朝日 10/5(水)スタート 毎週水曜深夜2時21分放送‼
BS朝日 10/9(日)スタート 毎週日曜深夜1時00分放送です✨ https://t.co/S9I2lHV9TO #yurionice pic.twitter.com/qG7yXTIeAa

— TVアニメ「ユーリ!!! on ICE」 (@yurionice_PR) September 5, 2016
Source: TV anime "Yuri!!! on ICE" official website
© Hasetsu Townspeople/Yuri!!! on ICE PROJECT