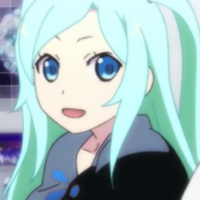 Ya podemos ver un segundo vídeo de la primera entrega de la adaptación animada de la serie de novelas Zaregoto de NisiOisin, la cual se titulará Kubiki Cycle: Aoiro Savant to Zaregoto Tsukai. En el avance se puede escuchar el que será el opening, "Cobalt World", de Sangatsu no Phantasia.
Akiyuki Shimbo (Puella Magi Madoka Magica, Bakemonogatari) será el director jefe y trabajará en el guión con Fuyashi Tou (Nisekoi, Bakemonogatari). Yuki Yase (director de episodios en Nisemonogatari) será el director. Akio Watanabe (Bakemonogatari, Kizumonogatari) adaptará al anime los diseños originales de personajes y será director jefe de animación junto a Hirofumi Suzuki (The Last -Naruto the Movie-). Yuki Kajiura (Puella Magi Madoka Magica, Sword Art Online)compondrá la música. SHAFT animará el proyecto.
Otros miembros del equipo serán:
Dirección artística: Ken Naito
Dirección de sonido: Yota Tsuruoka
Dirección de fotografía: Rei Egami
Diseño de fondos: Morihito Ohara
Diseño de color: Jin Hibino, Yasuko Watanabe
Edición: Rie Matsubara
Kalafina pondrá el ending con "Marchen".
En total serán ocho los volúmenes en DVD/BD que compondrán la serie, estando previsto su lanzamiento en las siguientes fechas:
Volumen 1: 26 de octubre
Volumen 2: 30 de noviembre
Volumen 3: 28 de diciembre
Volumen 4: 25 de enero de 2017
Volumen 5: 22 de febrero de 2017
Volumen 6: 29 de marzo de 2017
Volumen 7: 26 de abril de 2017
Volumen 8: 24 de mayo de 2017
Cada volumen tendrá un precio de 3.600 yenes en cualquiera de los dos formatos.
El autor escribía nueve novelas de la serie entre 2002 y 2009, habiendo publicado además siete novelas de su spinoff Ningen de 2004 a 2010. Take se encargó de ilustrar ambas series de novelas.
La historia está protagonizado por un narrador cuyo nombre nunca se menciona y los misterios con los que se encuentra. Él intenta en vano mantenerse fuera de la historia, pero en lugar de estar al margen como le gustaría, los acontecimientos siempre lo arrastran consigo y lo obligan a formar parte de los mismos. Aunque el narrador parece hacer mucho durante la historia, al final siempre se descubre que todo lo que hizo fue en vano.
Fuente: Adala-News