The first arrest case of a member of the infamous fansub group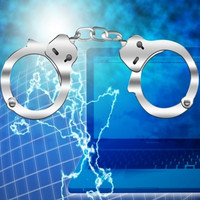 On September 28, Kyoto Prefectural Police arrested two Chinese men for illegally uploading episodes of The Heroic Legend of Arslan: Dust Storm Dance and Fate/Kaleid liner Prisma Illya 3rei!! TV anime to the internet without the copyright holders' permission. One is a 30-year-old office worker in Yokohama who posted the Arslan footage in July, another is a 20-year-old university student in Tokyo who posted Prisma Illya in August. According to the police, the two have admitted to the charges.
The university student claims himself as a member of a Chinese fansub group called "字幕組" (Subtitle Team), and this is the first arrest case of its member in Japan.
No matter whether it is for profit or non-profit purposes, posting copyrighted materials (anime, films, TV programs, music, pages from the magazines before and after published) to the internet without copyright holder's permission is illegal in Japan. The criminal act can result in a 10-year jail sentence or
a fine of 10 million yen (about US$98,500) in the worst case.
---
Related:
70-year-old Man Stealing Shonen Jump before Release Found Guilty, 10 Months in Prison
Japanese Police Arrested 44 People for Illegal Uploading in Three Days
30-year-old Unemployed Man Arrested for Uploading "Kingdom" Manga
38-year-old Man Arrested for Posting "GATE" Episodes onto Video Sharing Site
Another 2 Chinese Arrested for Uploading "The Seven Deadly Sins" Manga
4 Men Arrested for Posting "One Piece" Latest Chapter Before Release
Police Arrested Man Who Posted Robot Anime Videos, Theme Songs
50-Year-Old Unemployed Man Arrested for Uploading Manga via PerfectDark
High School Teacher Arrested for Uploading "Kuroko's Basketball" Manga
Unemployed Man Arrested for Uploading "Liar Game" Manga
40 People Arrested for Illegal Uploading of Anime, TV Drama in 3 Days
Government Official Arrested for Posting "Gundam Unicorn" Episodes onto Video Sharing Site FC2
48-year-old Man Arrested for Uploading "Yo-Kai Watch" Anime Episode
46-year-old Unemployed Man Arrested for Posting "Maken-Ki! Two" on Video Sharing Site FC2
Two Japanese Men Arrested for Uploading "Berserk," "K-ON!" Manga