Get ready for a whole heaping helping of new details!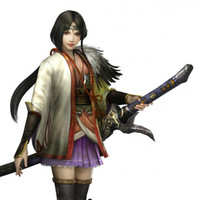 Koei Tecmo's Musou Stars sounds like any musou fan's dream come true, and little by little there are new details trickling out about the game.
The plot has been revealed in addition to a slew of characters you can expect to see in-game, battling it out according to the press release after being divided into "three factions" and being "made to compete."
"A certain world that has long prospered by the power of a miraculous "spring"—.
Now, it is on the verge of destruction. The king who had been controlling the power of the spring suddenly died, and the spring died along with him. The surviving queen, in order to save the world, tells her daughter of an old legend.
"When the spring loses power and the world faces destruction, a hero will descend from a different world. The hero, who gives his own power to the shrine, does not revive the spring. He who guides the hero, who becomes king after the coronation ceremony, will bring the world great prosperity."
In accordance with her mother's words, the princess attempts a ritual to summon a hero from another world. However, its power runs wild at very end. And the heroes it summons are scattered across various places.
And then—.
Before each bewildered hero, who lost their way in this unknown world, someone appears seeking cooperation. However, it was not only that princess. There are three people that their sights set on the royal throne.
Thus, the heroes are divided into three factions and made to compete..."
Included so far in the way of characters are Sanada Yukimura of Samurai Warriors, Zhao Yun of Dynasty Warriors, Oka of Toukiden, Sophie of Atelier Sophie: The Alchemist of the Mysterious Book, Kasumi of Dead or Alive, Mellenia of Kagero, Ryu Hayabusa of Ninja Gaiden.
Musou Stars is currently scheduled for a PS Vita and PlayStation 4 release in Japan in 2017.
'
[via Gematsu]
-------
Fueled by horror, rainbow-sugar-pixel-rushes, and video games, Brittany is a freelancer who thrives on surrealism and ultraviolence. Follow her on Twitter @MolotovCupcake and check out her portfolio for more.