7th single "Future Strike" hits stores November 2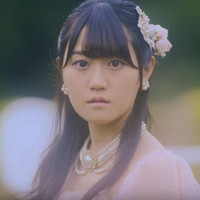 Following the 30-second short clip only introducing her punching and kicking action, the official YouTube channel for 21-year-old anime voice actress Yui Ogura has posted a three-minute music video of her upcoming 7th single song "Future Strike." The song is now used as the OP theme for a fall TV anime, Vivid Strike!, in which she is also cast as one of the two protagonists, Rinne Berlinetta. A new spin-off series of the Magical Girl Lyrical Nanoha series premiered in Japan on October 1. Her 7th single will be released in two editions on November 2.
"Future Strike" MV
Action-featured clip posted on September 30
Yui Ogura
© Copyright King Record.Co.,Ltd.
TV anime "Vivid Strike!" PV featuring the OP song
Source: Yui Ogura official website