Six-disc set breaks the franchise's first week sales record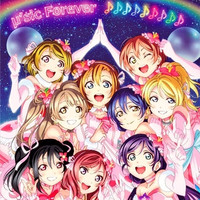 According to the newest Oricon sales report, "Love Live! μ's Final Love Live! ~μ'sic Forever♪♪♪♪♪♪♪♪♪~ Blu-ray Memorial BOX," released in Japan on September 28, sold an impressive 71,000 units in its first week, becoming the top-selling Blu-ray of the week. The six-disc set contains the nine-member voice actress unit's "μ's Final Love Live!" concert held at Tokyo Dome on March 31 and April 1, 2016, which was their last concert on their own.
This is the second time for them to take the No.1 spot in the weekly overall Blu-ray chart including all genres, following "Love Live! μ's Go→Go! Love Live! 2015~Dream Sensation!~ Blu-ray Memorial BOX" released on October 12, 2015 and sold 61,000 units in total. It means the set has already become the top-selling Blu-ray for them in just one week. The set also breaks the female singer/group's Blu-ray first week sales record of this year by surpassing the previous record of 48,000 units marked by Nogizaka46's "ALL MV COLLECTION ~Anotoki no Kanojotachi~."
Official digest video provided by Lantis
Jacket illustration
Source: Oricon Style