Her 15-year career will end in April 2017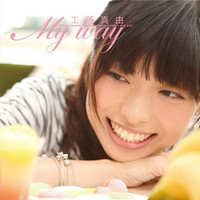 30-year-old anison singer Mayu Kudo announced on her official blog yesterday that she has married with a man who is not working in the entertainment industry, and also confirmed that she will end her professional career as a singer in April of 2017. She writes, "This decision is the first step to my next path, because now I have a future dream. I owe what I am today to everyone who has supported me, my staff, family, and friends. From today to April of the next year, I'll perform with my full power for my fans as a gratitude of my 15-year professional career. Till my graduation day."
ブログを更新しました。 『ご報告』https://t.co/YToRE1UkQl#工藤真由#アメブロ

— 工藤真由@10/[email protected]柏DoMeイベ出演 (@kudomayu_new) October 9, 2016
While performing as a member of jazz vocal unit Harajuku BJ Girls from 2005, she made her solo singer
debut with the OP song for the fourth PreCure TV series Yes! PreCure 5 in March 2007. Since then, she
has sung many theme/insert songs for the PreCure series, and even made voice appearances in the several
series, including the seven Fairy Tones in the 2011-2012 series Suite PreCure. In addition to those PreCure
song singles/albums, she released her five-song mini album "My way" from Marvelous Entertainment in
October 2010.
"My way" limited edition CD jacket
Regular edition
Source: Mayu Kudo official blog