Re-edited edition "The Counterattack of Genius" will be aired on October 28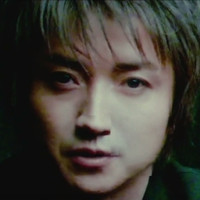 Soon after the countdown on the official website for Death Note Light up the NEW world ended last night, a 30-second video message from Light Yagami/Kira portrayed by Tatsuya Fujwara was abruptly aired during the re-broadcasting of Lupin III: The Castle of Cagliostro on Nihon TV. Then three new 15-second CMs were posted on the web. 34-year-old Fujiwara played the protagonist character in the first two live-action films in 2006. 31-year-old Kenichi Matsuyama, who portrayed genius private detective L, has been also confirmed to make a brief appearance.
The Warner Brothers Japan-distributed film will open in Japan on October 29. And one day before the release, a re-edited edition of the previous films including newly shot footage that links to the new film, Death Note: Tensai no Gyakushu (The Counterattack of Genius), will be aired on Nihon TV.
Message from Kira (Horizontal)
Light says, "I am Kira. I entrust everything to you as the one who takes over my blood and will.
Get a Death Note. Live on as Kira."
Message from Kira (Vertical)
New 15-second CMs
"Kira is Alive" edition
"Panic" edition
"Justice" edition
---
Ryu-kun was watching last night's broadcast.
『ルパン3世カリオストロの城』放送中に何かが起こる、とは何だろう…⁉️と緊張した面持ちで待機中のリューくん #デスノートLNW pic.twitter.com/xx5nOi57hL

— 『デスノート LNW』公式 (@Deathnote_2016) October 14, 2016
リューくん、すっかりルパンに夢中な様子。絶賛胸キュン中…!#デスノートLNW pic.twitter.com/do2sHhHpzT

— 『デスノート LNW』公式 (@Deathnote_2016) October 14, 2016
ルパンの怒涛の展開にリューくん、若干オーバーリアクション気味です。 #デスノートLNW pic.twitter.com/1VBHYyDWqT

— 『デスノート LNW』公式 (@Deathnote_2016) October 14, 2016
どーなるの⁉️どーなるの⁉️
…放送中に何かが起こる、と聞いてルパンを見ていたリューくんですが、すっかり物語に没頭しています。#デスノートLNW pic.twitter.com/XOngsKIVkt

— 『デスノート LNW』公式 (@Deathnote_2016) October 14, 2016
あまりの衝撃にテレビにかぶりつきのリューくん #デスノートLNW pic.twitter.com/d3MhUMFx1g

— 『デスノート LNW』公式 (@Deathnote_2016) October 14, 2016
---
Full trailer
Main poster visual
Source: "Death Note Light up the NEW world" official website, Twitter
© Tsugumi Ohba, takeshi Obata/Shueisha ©2016 "DEATH NOTE" FILM PARTNERS