Celebrate the season with Sakura!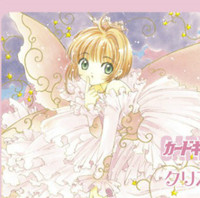 Special themed cafes pop up all the time centered around anime series, but the latest to be announced is one based on Card Captor Sakura, just in time for Christmas!
There's a special cafe coming up in Harajuku celebrating the holidays with the theme of "Sakura's Christmas Party." While you're there you can snack on a special "Christmas Plate," buy a bookmark, and other awesome goodies related to Sakura and the long-running magical girl show.
The celebration begins on December 2nd and will run through Decmber 25 on Christmas itself. If you're in the area and you love Card Captor Sakura you should make it a point to visit!
[via Otakomu]
-------
Fueled by horror, rainbow-sugar-pixel-rushes, and video games, Brittany is a freelancer who thrives on surrealism and ultraviolence. Follow her on Twitter @MolotovCupcake and check out her portfolio for more.