Sunao Katabuchi-directed "In This Corner of the World" ranks 10th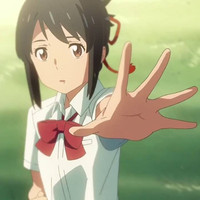 Even Hollywood star Tom Cruise's newest action flick couldn't beat Makoto Shinkai's youth sci-fi love story.
According to the latest weekend box office report in Japan, Makoto Shinkai's record-breaking anime film Kimi no Na wa./your name. once again took first place in its 12th week with 259 million yen. The 107-minute film was released in Japan on August 26, then dominated the weekend box office for nine straight weeks. After losing its crown only once to Death Note Light up the NEW world in the October 29-30 weekend, it returned to its regular No.1 spot again in the last November 5-6. Distributor Toho confirmed the film has earned a massive 18.49 billion yen and is expected to surpass the total domestic gross of Hayao Miyazaki's Princess Mononoke (19.4 billion yen) by the end of this month.
Meanwhile, despite of its very limited release with only 63 screens, the anime film adaptation of Fumiyo
Kouno's award-winning manga Kono Sekai no Katasumi ni/In This Corner of the World ranked a very
good 10th. The Sunao Katabuchi (Black Lagoon, Mai Mai Miracle)-directed film has received overwhelming
critical acclaim and positive response from audience (No.1 in Pia's first day satisfaction ranking). The World
War II anime tells a story of an ordinary family who lived in Kure-city, Hiroshima Prefecture, where was
one of the areas destroyed by the atomic bombs dropped by U.S. forces.
Weekend box office in Japan (November 12-13)
1 (1). "Kimi no Na wa./your name."
2 (new). "Museum"
3 (new). "Jack Reacher: Never Go Back"
4 (2). "Death Note Light up the NEW world"
5 (3). "Inferno"
6 (4). "Oboreru Knife"
7 (5). "Maho Girls PreCure! The Movie: Miracle Transformation! Cure Mofurun!"
8 (6). "Boku no Tsuma to Kekkonshite Kudasai"
9 (new). "Oke Roujin!"
10 (new). "Kono Sekai no Katasumi ni"
All-Time Box Office Top 10 in Japan (Japanese & foreign films combined):
1. "Spirited Away" (2001/30.8 billion yen)
2. "Titanic" (1998/26.2 billion)
3. "Frozen" (2014/25.48 billion)
4. "Harry Potter And The Sorcerer's Stone" (2001/20.3 billion)
5. "Howl's Moving Castle" (2004/19.6 billion)
6. "Princess Mononoke" (1997/19.4 billion)
7. "your name." (2016/18.49 billion)
8. "Bayside Shakedown 2" (2003/17.35 billion)
9. "Harry Potter And The Chamber Of Secrets" (2002/17.3 billion)
10. "Avator" (2010/15.6 billion)
"Kono Sekai no Katasumi ni" trailer
Source: Eiga.com