Sunao Katabuchi-directed film is scheduled to be screened in 14 countries/regions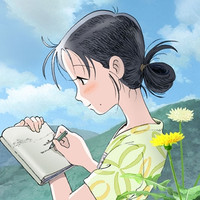 The 3rd Hiroshima International Film Festival was held in Hiroshima City for three days from November 11 to 13. On its final day, the festival announced Sunao Katabuchi's anime film Kono Sekai no Katasumi ni/In This Corner of the World won this year's Hiroshima Peace Film Award. The award is given to a film that contributes to sending "The Heart of Hiroshima" to the world the most.
The film is based on Fumiyo Kouno's award-winning manga of the same name, telling a story of an ordinary family who lived in Kure-city, Hiroshima Prefecture, where was one of the areas destroyed by the atomic bombs dropped by U.S. forces. Kouno is also well known for her another Hiroshima-themed manga Yunagi no Machi, Sakura no Kuni (Town of Evening Calm, Country of Cherry Blossoms) in 2003.
The 120-minute anime film is written/directed by Sunao Katabuchi (Black Lagoon, Mai Mai Miracle), with
MAPPA (DAYS, Yuri!!! On ICE) working on anime production. Crowdfunding for the film launched on March 9,
2016, then ended on May 29 with 36,224,000 yen (about 291,870 US dollars) from 3,374 supporters, which
was an amazing 181 percent of its initial goal.
The film was released on 63 screens in Japan on November 12 and earned a very good 47,042,090 yen from
the 32,032 ticket sales, ranking 10th in its first weekend. More theaters will be added to a total of 100 soon,
and 14 countries/region in the world, including the UK, France, and South America, are planning to screen it.
Poster visual
Trailer
Source: Hiroshima International Film Festival 2016
© Fumiyo Kouno, Futabasha/"Kono Sekai no Katasumi ni" Production Committee