Supernatural anime returns in January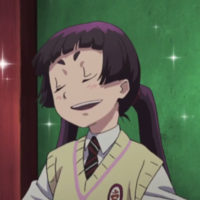 Six years after the anime's initial release, Blue Exorcist is back for a much-anticipated new season, Blue Exorcist -Kyoto Saga-. Looking ahead to its January broadcast, the heroic ladies Shiemi Moriyama and Izumo Kamiki are featured in a new pair of character previews.

Ao no Exorcist S2 Shiemi Moriyama & Izumo... by pKjd
【制作レポート08】
キャラクター設定:杜山しえみ 全身https://t.co/lj9odwFILI #aoex_report pic.twitter.com/zIdsOunxcy

— TVアニメ『青の祓魔師 京都不浄王篇』 (@aoex_anime) November 26, 2016
Shiemi Moriyama

Ao no Exorcist S2 Shiemi Moriyama Character PV by pKjd
Izumo Kamiki

Ao no Exorcist S2 Izumo Kamiki Character PV by pKjd
Previously...

Ao no Exorcist S2 Character PV | Yukio Okumura by pKjd
INTRODUCTION
THE START OF A NEW SERIES!
Blue Exorcist, the manga by Kazue Kato which has surpassed 15 million copies in sales.
Following a TV anime series and a theatrical film, the long-awaited new series has been greenlit!
Set in Kyoto, a new chapter of Blue Exorcist is about to begin…
STORY
Assiah, the realm of humans, and Gehenna, the realm of demons. Normally, these two dimensions would never intersect, but having possessed all material substances, the demons are now intruding on the material world. But among the human race, there are those who can confront such demons - the Exorcists.
Born the spawn of Satan, Rin Okumura decides to hide his origins, and become an exorcist. He enrolls at the Exorcism Cram School, a training institute for exorcists located on the True Cross Academy grounds. But, his cover is blown during an attack by Amaimon, the King of Earth, and he is revealed to be the son of Satan. Terrified of Satan's blue flames, his friends start to distance themselves from Rin…
It is then that someone steals the Left Eye of the Impure King, sealed away in the deepest part of the academy, and Rin and the others find themselves embroiled in an unexpected crisis…
Cast includes
Rin Okumura - Nobuhiko Okamoto
Yukio Okumura - Jun Fukuyama
Shiemi Moriyama - Kana Hanazawa
Ryuji Suguro - Kazuya Nakai
Renzo Shima - Koji Yusa
Konekomaru Miwa - Yuuki Kaji
Izumo Kamiki - Eri Kitamura
Kuro - Ayahi Takagaki
Shura Kirigakure - Rina Sato
Mephisto Pheles - Hiroshi Kamiya
Tatsuma Suguro - Takashi Inagaki
Juzo Shima - Katsuyuki Konishi
Kinzo Shima - Kisho Taniyama
Mamushi Hojo - M.A.O
Saburota Todo - Kazuhiro Yamaji
Staff:
Original: Kazue Kato (Shueisha "Jump Square" series)
Director: Koichi Hatsumi (Deadman Wonderland)
Series composition: Toshiya Ono (Perfect Insider, Gatchaman Crowds) and Ryota Yamaguchi
Character Design: Keigo Sasaki (return from earier series)
Music: Hiroyuki Sawano / KOHTA YAMAMOTO
Production: A-1 Pictures
via pKjd
------
Scott Green is editor and reporter for anime and manga at geek entertainment site Ain't It Cool News. Follow him on Twitter at @aicnanime.