Shinpei Ezaki (Gunslinger Stratos)-directed film hits Japanese theaters on December 10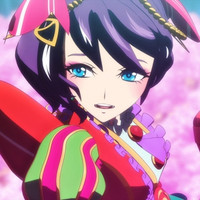 The first 10 minutes of the upcoming anime film Monster Strike The Movie: Hajimari no Basho he (To the Beginning Place) is confirmed to be streamed on the anime's official YouTube channel on December 3, after the final 51st episode of its web anime series is posted at 19:00 of the day.
Also on the same day at 20:00, a 40-minute special program "Rain of Memories" will be posted. It is a side story focusing on the past of the protagonist Ren's two friends, Akira Kegetsuki and Haruma Kagutsuchi, one year before the web anime's first episode. Then the Shinpei Ezaki (Gunslinger Stratos The animation)-directed film will open in Japan one week later, December 10.
Short MV for the theme song "Yume no Arika" (Hiding Place of Dreams) performed by Naoto Inti Raymi
2nd teaser introducing the theme song
"You can learn everything about the Monster Strike anime in 100 seconds"
Latest poster visual
---
Main staff:
Director: Shinpei Ezaki (Gunslinger Stratos: The Animation)
Screenplay: Taku Kishimoto (Silver Spoon, Haikyu!!)
Story Composition: Jiro Ishii, Yoichi Kato
Original Character Design: Tatsuro Iwamoto
Original Monster Design: Masayuki Kondo
Animation Design: Shizue Kaneko
Anime Production: Liden Films, Ultra Super Pictures, XFLAG Pictures
Production: XFLAG
Distribution: Warner Brothers Japan
Main Voice Cast:
Ren Homura (elementary school age): Maaya Sakamoto
Haruma Kagutsuchi (elementary school age): Tomo Muranaka
Aoi Mizusawa: Lynn
Minami Wakaba: Juri Kimura
Akira Kagetsuki (junior high school age): Kengo Kawanishi
Oragon: Jun Fukushima
Ren Homura (junior high school age): Yusuke Kobayashi
King Arthur of Knights of the Round Table: Nana Mizuki
Genome: Koichi Yamadera
Source: "Monster Strike The Movie" official website
©mixi, Inc.