Premium DVDs featuring the three can be won in a lottery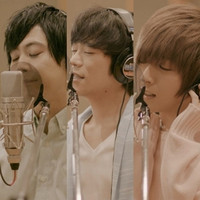 Tokyo-based Lotte ICE CREAM today opened a special campaign site for its Lady Borden brand featuring three popular Japanese voice actors: Yuki Kaji (Eren Yeager in Attack on Titan), Kensho Ono (Tetsuya Kuroko in Kuroko's Basketball), and Shouta Aoi (Ai Mikaze in Uta no Prince-sama).
The site offers a theme song PV sung by them, their message and interview videos, and behind-the-scenes footage. The campaign will be held January 31, 2017, and a premium DVD that makes you feel "eating Lady Borden with them" can be won for 90 people in a lottery.
Campaign theme song (sound only)
Behind-the-scenes
Message from the three
Interview: Yuki Kaji
Interview: Kensho Ono
Intewview: Shouta Aoi
Lady Borden lineup
Source: Lotte ICE CREAM press release