Trilogy's last chapter will opne in Japan this Friday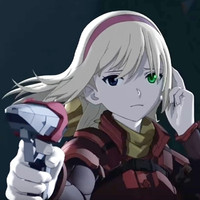 Following the trailers for the last two chapters, the official website for the three-part 3DCG film project Cyborg 009 Call of Justice today posted a 90-second special PV featuring its OP theme song "A.I.am Human" performed by four-member Japanese pop rock band MONKEY MAJIK. The action-featured clip is newly edited by director Koudai Kakimoto.
The first two chapters were already released at selected 20 theaters in Japan on November 25 and December 2, respectively, and the last third chapter will run for a limited time of two weeks from December 9.
Special PV
---
2nd chapter trailer
3rd chapter trailer
Main Voice Cast:
009/Joe Shimamura: Keisuke Koumoto (Akihiko Beppu in Cute High Earth Defense Club LOVE! LOVE!)
003/Françoise Arnoul: Risa Taneda (Erina Nakiri in Shokugeki no Soma)
001/Ivan Whisky: Misato Fukuen (Miyuki Hoshizora/Cure Happy in Smile PreCure!)
002/Jet Link: Takuya Sato (Yu Kanda in D.Gray-man Hallow)
004/Albert Heinrich: Satoshi Hino (Kineshi Hairo in The Disastrous Life of Saiki K.)
005/Geronimo Jr.: Kenji Nomura (Yujiro Hanma in Grappler Baki)
006/Chang Changku: Mitsuaki Madono (Close in Go! Princess PreCure)
007/Great Britain: Setsuji Sato (Kosuke Holmes Akechi in Lupin The Third Part 4)
008/Pyunma: Haruki Ishiya (Shuichi Tsukamoto in Sound! Euphonium)
Poster visual
Source: "Cyborg 009 Call of Justice" official website
© "CYBORG 009" Production Committee