"One-Punch Man" and "Card Captor Sakura: Clear Card Arc" follow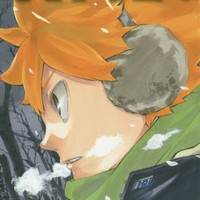 According to the newest Oricon sales report for the week ended December 4, the 24th volume of Haruichi Furudate's sport manga Haikyu!!, released on December 2 in Japan, sold 282,363 copies in its first three days, becoming the top-selling manga tankobon of the week. Its previous 23rd volume sold 479,316 copies in its first six days (750,000 copies in five weeks), so we can assume the number of the tankobon sales is still stable. The series has printed over 20 million copies in total so far.
Illustration for the 24th volume by the manga author
そしてそして!今回も頂きました古舘先生からの描きおろし応援イラスト!!新刊24巻、よろしくお願い致します!! pic.twitter.com/ZAA2kV5MzV

— ハイキュー!!.com (@haikyu_com) December 2, 2016
Coming in second is the 12th volume of One and Yusuke Murata's One-Punch Man with 245,163 copies.
CLAMP's Cardcaptor Sakura series relaunched with the "Clear Card Arc" in June of this year after 16 years
break, and its first tankobon ranked third with 147,750 copies.
1. "Haikyu!!" vol.24 - 282,363 copies
2. "One-Punch Man" vol.12 - 245,163 copies
3. "Cardcaptor Sakura: Clear Card Arc" vol.1 - 147,750 copies
4. "World Trigger" vol.17 -133,843 copies
5. "BORUTO -NARUTO NEXT GENERATIONS-" vol.2 - 116,905 copies
6. "Regarding Reincarnated to Slime" vol.3 - 113,294 copies
7. "Horimiya" vol.10 - 109,332 copies
8. "Dakaretai Otoko No.1 ni Odosarete Imasu." vol.3 - 93, 043 copies
9. "To Love-Ru Darkness" vol.17 - 87,314 copies
10. "A Certain Scientific Railgun" vol.12 - 82,988 copies
Source: Oricon