60-year-old Jin Urayama will act as a substitute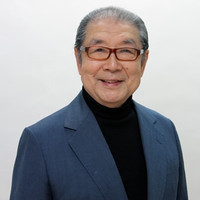 The official website for the TV anime adaptation of Kazue Kato's Blue Exorcist manga series announced yesterday that 79-year-old actor Takashi Inagaki canceled his appearance in the upcoming second season Kyoto Saga for medical treatment of his illness. He has voiced Ryuji Suguro's father Tatsuma since the first season aired in 2011. Inagaki was born in 1937. He recently voiced Godot in the Berserk TV anime.
60-year-old Jin Urayama (Yoshiaki Kita in ALL OUT!!) is confirmed to take his place in the second season to premiere in January 2017.
【お知らせ】勝呂達磨役・稲垣隆史さんが、病気療養のため番組を休演することとなりました。勝呂達磨役の代役は、浦山 迅さんに決定いたしました。ご理解のほど宜しくお願い申し上げます。https://t.co/dodL49oEYU#aoex

— TVアニメ『青の祓魔師 京都不浄王篇』 (@aoex_anime) December 12, 2016
Takashi Inagaki
© 2016 The Mingei Theatre Company
Source: "Blue Exorcist" TV anime official website