Two-part film will premiere in Japan on March 18 and April 22, 2017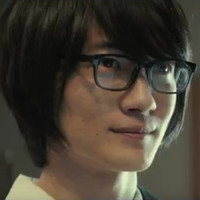 The official website for the upcoming two-part live-action film adaptation of Chika Umino's Sangatsu no Lion/March Comes in Like a Lion shogi-themed manga today posted a 90-second full trailer introducing all the main characters, including 23-year-old Ryunosuke Kamiki as the 17-year-old protagonist Rei Kiriyama. And it was recently confirmed that Rei's most close friend and rival character Harunobu Nikaidou is played by Shota Sometani (Shinichi Izumi in Parasyte) with special make-up effects.
The first part is scheduled to be released in Japan on March 18, 2017, then the second part will follow on April 22. 49-year-old Keishi Otomo, best known for his directorial works for the three Rurouni Kenshin live-action films from 20012 to 2014, is attached to direct.
Full trailer
\『#3月のライオン』キャスト第4弾発表!/
主人公・零の"心友"であり幼少期からのライバル「二海堂晴信」役を演じたのは、なんと染谷将太さん!特殊メイクでムッチリ&フクフクした体形の二海堂に大変身しました。 pic.twitter.com/W786NTUBR8

— 映画『3月のライオン』 (@3lionmovie) December 9, 2016
1st teaser
1st poster visual
【本日解禁!】映画『#3月のライオン』の記念すべき第1弾ポスターが遂に完成!東京の街を背に、不安を抱きながらも未来を見据えて佇む零の姿や、彼をとりまく個性豊かな「3月のライオン」のキャラクター達が集結!大友監督による実写映画の世界ならではのポスターに仕上がりました!! pic.twitter.com/SvnAMu0maw

— 映画『3月のライオン』 (@3lionmovie) November 2, 2016
Source: "March Comes in Like a Lion" live-action film official website, Twitter
© 2017 Movie "March Comes in Like a Lion" Production Committee