Nearly 4000 otaku weigh in on which male anime characters have their minds in the gutter all of the time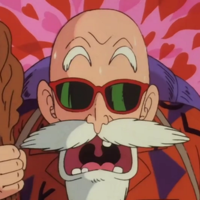 A recent online poll on goo ranking attempted to rank the most lecherous male characters in anime history.
During the voting, fans could pick their favorite sex-obsessed fellows from a list of 33 possibilities. The poll ran for 2 weeks from November 14 - 28, 2016, and garnered some 3939 votes total. The Top 10 Results for Most Lecherous Characters in Anime are as follows:
10.) Koyomi Aragi from the Monogatari series. (97 votes)
09.) Jiraiya from Naruto. (108 votes)
08.) Meliodas from The Seven Deadly Sins. (124 votes)
07.) Rito Yuki from To Love Ru. (141 votes)
06.) Happosai from Ranma 1/2. (174 votes)
05.) Shinnosuke Nohara from Crayon Shin-chan. (199 votes)
04.) Lupin III from Lupin the 3rd. (225 votes)
03.) Ataru Moroboshi from Urusei Yatsura. (307 votes)
02.) Master Roshi from Dragon Ball. (503 votes)
01.) Ryo Saeba from City Hunter. (695 votes)
Other honorable mentions include Sanji from One Piece in 13th place with 89 votes and Gintoki Sakata from Gintama in 14th place with 85 votes.It's interesting to see so many characters from older series get so much attention. Truly, the force of Ryo Saeba's libido (especially in the manga) is something to behold.
Source: goo ranking via Otakomu
Paul Chapman is the host of The Greatest Movie EVER! Podcast and GME! Anime Fun Time.