The band also provides the theme song for Noboru Iguchi's new film "Slave Man"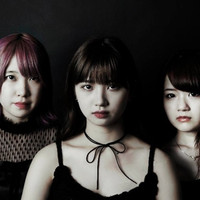 The newly launched official YouTube channel of three-member girl rock band BRATS today posted a three-minute music video for their latest song "Ainikoiyo" (Come see me). The song was used as the OP theme for the Chinese-Japanese co-produced TV anime TO BE HERO aired for 12 episodes from October to December of this year. No CD release schedule of the song is confirmed yet.
The band was formed by its leader Rei Kuromiya, one of the two-members of idol group The Idol Formerly Known As LADYBABY, in August 2011. She was 10 years old at the time and is 16 as of 2016. Her 18-year-old sister Aya Kuromiya plays the bass, and 20-year-old Hinako is in charge of the guitar in the band.
The TV anime TO BE HERO is now available to Crunchyroll members worldwide except China, Japan, and Korea.
"Ainikoiyo" MV
Artist photo
---
And their official website has announced their "Nounai Shoukyo Game" (Intracerebral Erasing Game)
will be featured as the theme song for Noboru Iguchi (The Machine Girl, Gothic Lolita Battle Bear)'s
upcoming action film Slave Man to be released in Japan on March 10, 2017. Check the trailer featuring
the song below.
"Slave Man" poster visual
Source: BRATS official website