Une fillette avec une poigne de fer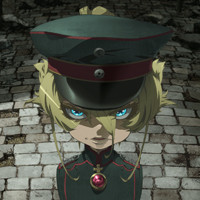 Crunchyroll annonce la diffusion en simulcast en VOSTFR de la série Yôjo Senki – Saga of Tanya the Evil. Elle débutera dès le 6 janvier pour les membres Premium, puis sera accessible gratuitement une semaine plus tard. Un nouvel épisode sera ajouté chaque vendredi à partir de 16 h 30, à retrouver sur www.crunchyroll.com/saga-of-tanya-the-evil.
RÉSUMÉ
Tanya Degurechaff est officier dans les forces d'attaques aériennes impériales des sorciers. Malgré sa jeunesse et son air de petite fille, elle fend les airs et frappe ses adversaires sans pitié. Dans une autre vie, Tanya était un employé de bureau japonais zélé, prêt à tout pour sa réussite et celle de son entreprise, mais un dieu courroucé l'a réincarné dans un corps de fillette. Elle n'en est pas moins l'élément le plus redoutable de toute l'armée impériale...
À PROPOS DE YÔJO SENKI
– L'histoire est adaptée d'un light novel (série de romans) de Carlo Zen publié au Japon depuis 2013 par Enterbrain (Kadokawa).
– La série est réalisée par Yutaka Uemura (Punch Line).
FICHE TECHNIQUE
Titre original : Yôjo Senki – Saga of Tanya the Evil (幼女戦記)
Année : 2017
Format : épisodes de 23 minutes
Auteur : Carlo Zen
Réalisateur : Yutaka Uemura
Production : NUT
TERRITOIRES
Yôjo Senki – Saga of Tanya the Evil sera disponible sur Crunchyroll dans le monde entier, excepté en Asie.
©Carlo Zen,PUBLISHED BY KADOKAWA CORPORATION/Saga of Tanya the Evil PARTNERS