More treats from the Crunchyroll + Funimation partnership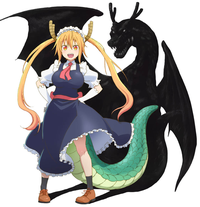 The floodgates for the winter season of anime have opened and there's lots to get excited about at Crunchyroll today, beginning with details on new simulcasts including Hand Shakers, Miss Kobayashi's Dragon Maid, Akiba's Trip The Animation, Saga of Tanya the Evil, and Masamune-kun's Revenge.
We are also super excited to announce that our friends at Funimation will be producing and streaming the simuldubs for the following titles as well, so be sure to check out their site for more details, and check out their English dubbed version!
Saga of Tanya the Evil - worldwide except for Asia
Friday 1/6/2017 @ 7:30AM PST
It is June of the year CE 1923. A young girl with blond hair and blue eyes, Tanya Degurechaff, has entered the final curriculum of the Imperial Military Academy and is training at the third patrol line in the northern military district, the Norden Theater, as part of her service to the force. Her training, the first step toward a brilliant career as an aviation mage, should have gone off without a hitch... but things took an unexpected turn. War broke out between the Empire and the neighboring Federation committed a border transgression in entering the Empire. During the transition into wartime, she was assigned to observation duty, but a surprise attack by the Federation forces Tanya to engage in battle with the Federation's mage troops. She's greatly outnumbered with no chance of waiting for allies to arrive, but if she tries to flee, she'll be charged with the capital crime of deserting under enemy fire. In order to survive and convince the top brass that she did the best she possibly could, Tanya enacts a certain strategy...
* * * * *
Miss Kobayashi's Dragon Maid - worldwide except for Asia
Wednesday 1/11/2017 @ 8:30AM PST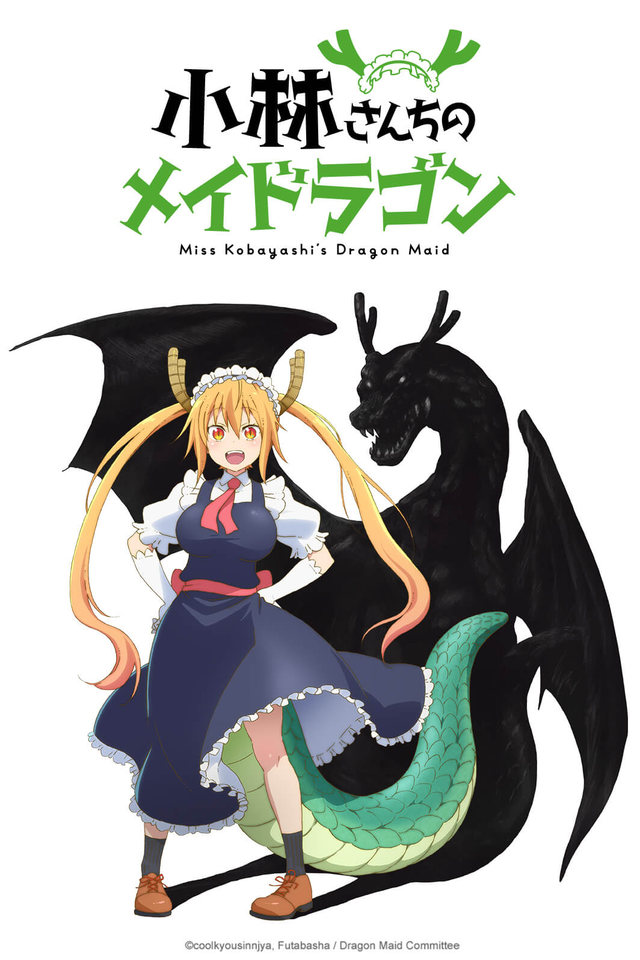 Miss Kobayashi is your average office worker who lives a boring life, alone in her small apartment–until she saves the life of a female dragon in distress. The dragon, named Tohru, has the ability to magically transform into an adorable human girl (albeit with horns and a long tail!), who will do anything to pay off her debt of gratitude, whether Miss Kobayashi likes it or not. With a very persistent and amorous dragon as a roommate, nothing comes easy, and Miss Kobayashi's normal life is about to go off the deep end!


* * * * *
Hand Shakers - worldwide except for Asia
Tuesday 1/10/2017 @ 10:00AM PST
Tazuna is a high school student, living in Osaka, who loves to fiddle around with machines. One day, he receives a repair request from an university laboratory. He accepts the request and ends up meeting a girl named Koyori, who has been bedridden for a very long time. Guided by something unknown, Tazuna touches Koyori's fingertip, and they create a weapon called "Nimrod". After creating the Nimrod, Tazuna hears a voice:

"Those of you who've overcome many battles and difficulties, who've had a revelation, and who intend to challenge Me are "Hand Shakers.""

Suddenly, Tazuna and Koyori get pulled into a whole different world called "Ziggurat". In this world, there are Hand Shakers, two people who touch hands and create the Nimrod. Their goal is to defeat other Hand Shakers in order to gain an audience with "God", who will grant them wishes. Bewildered by this new world before him, Tazuna tries to comprehend what's happening. At that moment, Tazuna and Koyori are attacked by an unknown assailant.


Protect with your own Hands!
* * * * *

Masamune-kun's Revenge - worldwide except for Asia
Thursday 1/5/2017 @ 8:00AM PST
"I've returned to this town for revenge!" Eight years ago, Makabe Masamune, a weak and chubby boy, was harshly rejected by the beautiful Adagaki Aki. Now, he's lost a ton of weight, changed his name, and returned as a handsome teenage boy... all to make the "Brutal Princess" Aki fall in love with him so that he can reject her just as harshly as she did.
* * * * *
UPDATE

Akiba's Trip The Animation - US, Canada, UK Ireland, South Africa, Australia, New Zealand, Iceland, Sweden, Norway, Denmark, Netherlands.
Wednesdays @ 6am PST
After being attacked by an unknown evil, Tamotsu Denkigai is stuck in Akihabara fighting to keep the streets safe.
TUNE INTO CRUNCHYROLL NEWS TOMORROW FOR MORE NEW ANIME ANNOUCEMENTS!
-----
Patrick Macias is editor in chief of Crunchyroll News & Otaku USA magazine. He is also the writer of HYPERSONIC music club, Paranoia Girls, & PARK Harajuku: Crisis Team! He is currently serializing his latest writing project on Wattpad.