"15-23 year-old female who loves anime more than anything"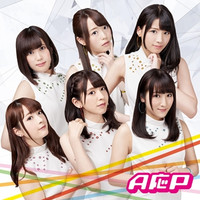 Six-member girls unit AouP (abbreviation for Anime Katteni Ouen Project), well known for their performances for the two OP theme songs for the TV anime Osomatsu-san/Mr.Osomatsu, will hold an open audition for its new member candidates. Two of the original members, Saori Ogino and Rina Sakura have stopped activities since last December, because Ogino has her health issue and Sakura wants to concentrate on her study for a while. So the unit needs to recruit new members in place of them.
The applicants must be female, between 15 to 23 years old, and those who love anime more than anything and can participate in various lessons and events to be held in and around Tokyo. If you have been dreaming of being a member of an anison idol group, this is a golden opportunity.
The deadline for the application is February 28. You can send your resume (with two photos) via this web form.
The unit was formed in 2012 with a concept "Girls who love anime support anime," and have released 10
singles and one album. They performed theme songs for Ace of Diamond, Osomatsu-san, Age 12: A Little
Heart-Pounding, Time Travel Girl: Mari, Waka, and the Eight Scientists, and the ongoing Minami Kamakura
High School Girls Cycling Club.
"Hanamaru Pippi wa Yoi Ko dake" short MV (4th single/Osomatsu-san 1st OP)
"Zenryoku Batankyu" (5th single/Osomatsu-san 2nd OP)
1st album "AouP" jacket
Source: AouP official website