The prefecture has been featured in "Your Name.", "A Silent Voice," and more popular titles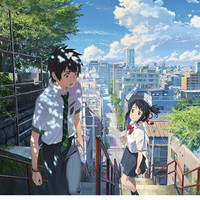 Eight cities in Gifu Prefecture (Gifu, Ogaki, Tajimi, Ena, Minokamo, Hida, Gero, Wanouchi-cho) have started "Gifu Anime Sacred Place Alliance" to attract tourists from Japan and abroad to the locations in the prefecture inspired or featured in popular anime and manga titles. It was officially revealed at the press conference held in Gifu-city on February 3, where has recently become internationally famous thanks to Makoto Shinkai's mega hit anime film Kimi no Na wa./Your Name.
The project focuses on information exchange between the cities, and research on how to grasp the need of the fans of Japanese anime and manga and to increase repeaters. Workshops with experts who have in-depth knowledge of effective strategies of using anime and manga in tourism promotion will be organized on a regular basis. And pamphlets with information about the locations will be also distributed in and out of the prefecture.
Popular anime and manga titles featured in the prefecture:
Gifu: The Kawai Complex Guide to Manors and Hostel Behavior, Rudolf the Black Cat
Hida: Your Name.
Ogaki: A Silent Voice
Gero: Hikaru no Go
Ena: Haikara-san ga Toru
Tajimi: Yakunara Magcup mo
Minokamo: No-Rin
Wanouchi-cho: (currently none)
<Contact>
Gifu Anime Sacred Place Alliance Office (in Gifu City Office's Planning Section)
tel: 0577-73-6558
Source: Gifu City Office press release